The Journal
The Project
Soziologie der Nächsten Gesellschaft: Multiple Modernities, Glokalisierung und Mitgliedschaftsordnung, Gerhard Preyer, Reuß-Markus Krauße, Springer/VS Verlag, Wiesbaden, Deutschland, 2020
Ohnmächtige Weltmacht China: Modernisierung ohne Harmonie, Gerhard Preyer, Reuß-Markus Krauße, Springer VS Verlag Sozialwissenschaften, Wiesbaden 2017
Struktur und Semantic Map
Zur soziologischen Theorie Shmuel N. Eisenstadts Gerhard Preyer, Springer VS Verlag, Wiesbaden 2016
Varieties of Multiple Modernities: New Research Design, Gerhard Preyer and Michael Sussman (Eds.). Brill Publisher 2015
Strukturelle Evolution und das Weltsystem: Theorien, Sozialstruktur und evolutionäre Entwicklungen, Gerhard Preyer (hg.), Springer/VS Verlag, Wiesbaden 2015 (Zweite Auflage)
Hybridisierung Chinas –
Modernisierung und Mitgliedschaftsordnung der chinesischen Gesellschaft. Reuß-Markus Krauße. Spinger/VS Verlag, 2015
Lorenz von Steins Gesellschaftstheorie
und ihre Entwicklung, Erwin Rogler
Chinas Power-Tuning: Modernisierung des Reichs der Mitte, Gerhard Preyer, Reuß-Markus Krauße, Spinger/VS Verlag. 2013
Selbstbeobachtung der modernen Gesellschaft und die neuen Grenzen des Sozialen, Georg Peter und Reuß-Markus Krauße. Spinger/VS Verlag. Oktober 2012

Rolle, Status, Erwartungen und soziale Gruppe. Gerhard Preyer. Spinger/VS Verlag. Oktober 2012
Guanxi as a Model of Social Integration, Reuss Markus Krausse,
Humanities Online, Frankfurt am Main
OpenAcess
Zur Aktualität von Shmuel N. Eisenstadt – Eine Einleitung in sein Werk. Gerhard Preyer. VS Verlag 2011
Max Webers Religionssoziologie
Eine Neubewertung. Gerhard Preyer. Humanities Online 2010
Gesellschaft im Umbruch II –
Jenseits von National- und Wohlfahrtsstaat. Gerhard Preyer. Humanities Online 2009
In China erfolgreich sein - Kulturunterschiede erkennen und überbrücken. Gerhard Preyer, Reuß-Markus Krauße. Gabler Verlag 2009
Living in a Global World –
New Essays in the Philosophy of Education. Yvonne Raley, Gerhard Preyer (Eds.). Routledge 2009

Neuer Mensch und kollektive Identität in der Kommunikationsgesellschaft
Gerhard Preyer (Hrsg.). VS-Verlag 2008
Soziologische Theorie der Gegenwartsgesellschaft III
Mitgliedschaft und Evolution, Gerhard Preyer. VS-Verlag 2008
Soziologische Theorie der Gegenwartsgesellschaft II, Lebenswelt – System – Gesellschaft. Gerhard Preyer, VS-Verlag 2006
Soziologische Theorie der Gegenwartsgesellschaft I, Mitgliedschaftstheoretische Untersuchungen. Gerhard Preyer. VS-Verlag 2006
Borderlines in a Globalized World. New Perspectives in a Sociology of the World System. Gerhard Preyer, Mathias Bös (Eds.). Kluwer 2002.
Gesellschaft im Umbruch I. Politische Soziologie im Zeitalter der Globalisierung. Jakob Schissler und Gerhard Preyer. Verlag Humanities Online 2002
Lebenswelt, System, Gesellschaft. Konstruktionsprobleme der "Theorie des kommunikativen Handelns" von Jürgen Habermas. Gerhard Preyer, Verlag Humanities Online 2000
Gesellschaft im Umbruch II. Jenseits von National- und Wohlfahrtstaat. Gerhard Preyer, Verlag Humanities Online 2004
Strukturelle Evolution und das Weltsystem: Theorien, Sozialstruktur und evolutionäre Entwicklungen. Gerhard Preyer (Hrsg.). Suhrkamp Verlag 1998.
Die globale Herausforderung. Wie Deutschland an die Weltspitze zurückkehren kann. Gerhard Preyer
System der Rechte. Demokratischer Rechtsstaat und Diskurstheorie des Rechts nach Jürgen Habermas. Hrsg. von Werner Krawietz / Gerhard Preyer. Sonderheft der Zeitschrift Rechtstheorie 3 1996.
Integriertes Managent. Was kommt nach der Lean-Production? Gerhard Preyer/Jakob Schissler. Verlag Science-Digital 2003 (FAZ, Blickbuch Wirtschaft 1996).
Bookpublications of the Project
Besides the journal also our bookpublications represent
the results of the scientific work.
Philosophie des Mentalen: Supervenienz, reduktiver, nicht-reduktiver Physikalismus und mentale Kausalität, Gerhard Preyer und Erwin Rogler, Humanities Online, 2020
Beyond Semantics and Pragmatics, Gerhard Preyer (ed.). Oxord University Express 2018
Social Ontology and Collective Intentionality Critical Essays on the Philosophy of Raimo Tuomela with His Responses, Gerhard Preyer, Georg Peter (Eds.). Springer Academic Publishers 2017
Prereflective Consciousness - Sartre and Contemporary Philosophy of Mind, Sofia Miguens, Clara Morando, Gerhard Preyer (Eds.). Routledge 2015
From Individual to Collective Intentionality – New Essays, Sara Rachel Chant, Frank Hindriks, and Gerhard Preyer (Eds.). Oxford University Press 2013
Donald Davidson on Truth, Meaning and the Mental, Gerhard Preyer (ed.). Oxford University Press, 2013
Interpretation, Sprache und das Soziale. Philosophische Aufsätze. Gerhard Preyer. Verlag Humanities Online 2012. Überarbeitete zweite Auflage
Consciousness and Subjectivity. Sofia Miguens, Gerhard Preyer (Eds.). Ontos Publishers 2011
Triangulation – From an Epistemological Point of View. Maria Cristina Amoretti, Gerhard Preyer (Eds.). Ontos Publishers 2011
Intention and Practical Thought.
Gerhard Preyer. Humanities Online 2011
Context-Sensitivity and Semantic Minimalism – New Essays on Semantics and Pragmatics. Gerhard Preyer and Georg Peter (Eds.). Oxford University Press 2007
Contextualism in Philosophy. Knowledge, Meaning an Truth. Gerhard Preyer, Georg Peter (Eds.). Oxford University Press 2005
Concepts of Meaning. Framing an Integrated Theory of Linguistic Behavior. Gerhard Preyer, Georg Peter, Maria Ulkan (Eds.). Kluwer 2003
Analytische Ästhetik. Eine Untersuchung zu Nelson Goodman und zur literarischen Parodie. Georg Peter. ONTOS-Verlag 2002
Logical Form and Language.
Gerhard Preyer, Georg Peter (Eds.). Oxford University Press 2002
Wilhelm K. Essler: Unser die Welt. Sprachphilosophische Grundlegungen der Erkenntnistheorie.Ausgewählte Artikel
Herausgegeben von Gerhard Preyer. Verlag Humanities Online 2002
Donald Davidsons Philosophie: Von der radikalen Interpretation zum radikalen Kontextualismus. Gerhard Preyer. Verlag Humanities Online 2001
Donald Davidson's Philosophy:
From Radical Interpretation to Radical Contextualism, Gerhard Preyer
Verlag Humanities-Online, Frankfurt am Main
Reality and Humean Supervenience. Essays on the Philosophy of David Lewis. Gerhard Preyer, Frank Siebelt (Eds.). Rowman & Littelfield 2001
Materialismus, anomaler Monismus und mentale Kausalität: Zur gegenwärtigen Philosophie des Mentalen bei Donald Davidson und David Lewis. Erwin Rogler und Gerhard Preyer. Verlag Humanities Online 2001
The Contextualization of Rationality.
Gerhard Preyer, Georg Peter (Eds.). Mentis 2000
Language, Mind, and Epistemology. On Donald Davidson's Philosophy. Gerhard Preyer, Frank Siebelt, Alexander Ulfig (Eds.). Kluwer 1997
Intention – Bedeutung – Kommunikation. Kognitive und handlungstheoretische Grundlagen der Sprachtheorie. Gerhard Preyer, Maria Ulkan, Alexander Ulfig (Hrsg.). Westdeutscher Verlag 1997, Humanities Online 2001
ProtoSoziologie im Kontext. "Lebenswelt" und "System" in Philosophie und Soziologie. Gerhard Preyer, Georg Peter, Alexander Ulfig (Hrsg.). Königshausen und Neuman 1996, Humanities Online 2001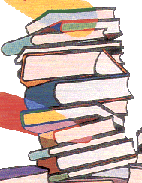 Sociology
Philosophy